A1 Roofing Walsall Best Quality Slate Roofing Will Give Your Property In Walsall
One way to add value to your Walsall property is to install durable slate roofing with classic design. For many decades, Walsall homeowners have always fallen in love with the natural beauty and impressive long lasting quality of the slate roofing system. If you feel that your home will benefit from this type of roof, let A1 Roofing Walsall be your partner in transforming your home for the better. The A1 Roofing Walsall team of expert and professional roofers and customer service staff has been a reliable partner to both property developers and homeowners in Walsall for their slate roofing needs. We have over a decade of experience giving quality service to Walsall customers, as well as possessing the required licenses and accreditation from the industrys regulating bodies. A1 Roofing Walsall are fully insured and use the best quality materials, as well as the latest and most advanced technologies and techniques to guarantee maximum efficiency and customer satisfaction. Best of all, A1 Roofing Walsall services are available at affordable rates.
Our Guarantee
---
Free site visit and survey
No hidden costs
British standards compliant
Fully Insured
Clean and efficient
Professional workmanship
Long Lasting Value
By providing value for money services, we at A1 Roofing Walsall can boast of repeat business from long time clients. Compared to other roofing products, slate tiles can last for a lifetime. It can last as long as a century, which is by and large double the longevity of other roof types. These other roofing materials dont come with a guarantee of 100 years like slate roofs do. If you are not planning to sell your home in Walsall, this is a good option for a roof. Its resilience and durability translates to savings over the years in terms of time and money spent on maintenance and repair.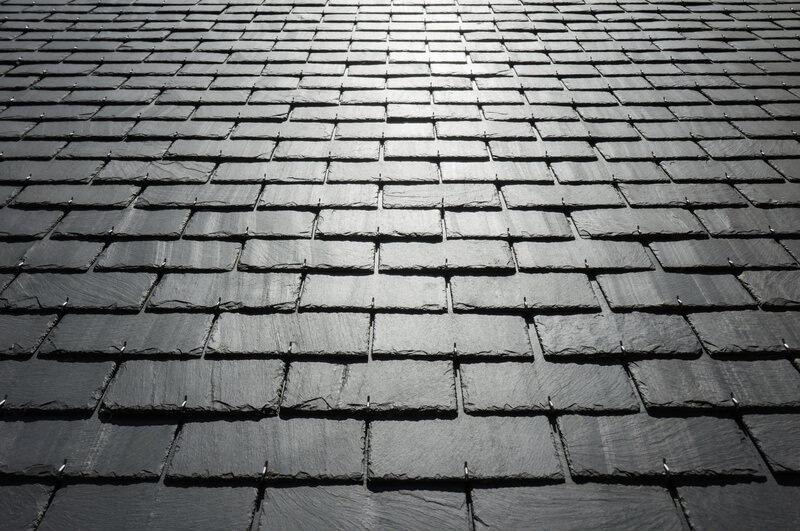 If you are looking for slate roofing systems for your Walsall property, A1 Roofing Walsall helpful customer service agents are just a phone call away at 01922 322057. Dont hesitate to enquire on A1 Roofing Walsall roofing solutions or ask for a quote, free of any obligation.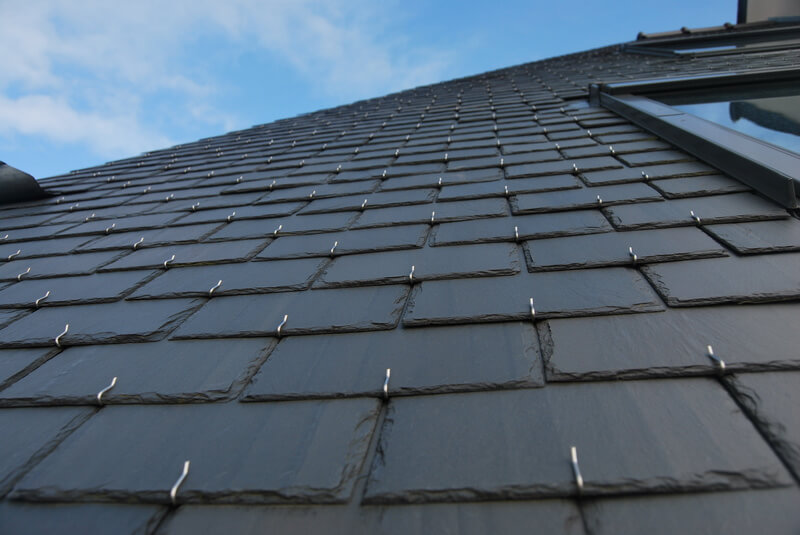 Why You Need Slate Roofing For Your Property In Walsall
There are those who would say that slate are heavy and can easily break, as well as cause roofing issues. While these are valid points to raise, one should also consider that an expert roofing company has the capability to deal with these issues. With highly skilled roofing experts and with the aid of the latest in industry technology, A1 Roofing Walsall can take on these challenges so that customers will benefit from installing slate roofs.
Slate roofs bring an effortless elegance to a property. Installing a slate roof tiles require expertise in order to ensure that this type of roofing system would fit a property regardless of its overall design. Slate tiles come in different colours and textures which you can even make combinations of if you feel creative. When it comes to the size and shape, you can also have them shaped according to your preference, making this home improvement project quite personalised. No matter what period your Walsall home was built in, slate roofing will not overpower its inherent beauty.
Do You Need Help ?
Call Us Now On
Free Quality, Pre-installation Roofing Survey In Walsall
Before the installation of your new slate roof, a detailed assessment of your existing roofing system is done so that A1 Roofing Walsall will be able to understand better how the slate roofing system will fit your property. This is how A1 Roofing Walsall are able to maximise how slate roofing will benefit your home the most.
Eco Friendly Roofing System
Its durability means it is a low-impact roofing system. Unlike other roofing materials, slate does not require replacements every one or two decades and so do not constitute a construction waste that fills up the shrinking earth space.
Increased Walsall Property Value
By providing various benefits in both form and function, slate roofing increase the value of a Walsall property. Call one of our warm and helpful customer service representatives today on 01922 322057 for a free, no obligation quote.
Low Maintenance Toughness
A tough natural material, slate is popular as well as due to its being resistant to fire and water. These qualities make slate suited to the job of protecting a property against the elements.
All Types of Roofing Work Undertaken
Do You Need Help ?
Call Us Now On
A1 Roofing Walsall Slate Roofing Services In Walsall
A1 Roofing Walsall provide a variety of slate roofing options to our customers. A1 Roofing Walsall clients have the option of using recycled slate tiles if they wish to significantly lower the installation costs as well as minimise environmental impact. If reclaimed slates cannot be used for any reason, we can just as easily source quality slates from our suppliers all over the world. For your Walsall slate roofing needs, A1 Roofing Walsall are here to help with quality slate products and efficient roofing specialists. Get in touch with A1 Roofing Walsall customer service representatives at 01922 322057 for a free quote on a slate roofing solution thats best for your property.